The map is the West Coast of USA, american trucks with real logos (Peterbilt, Kenworth,..)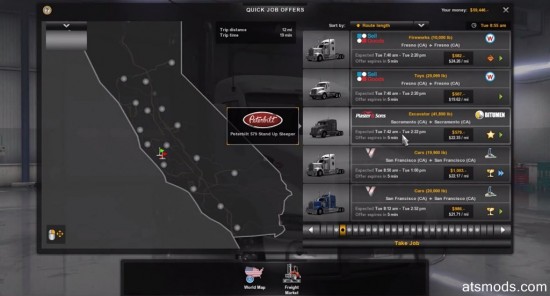 Nice detailed interiors with real logos (Kenworth in this one)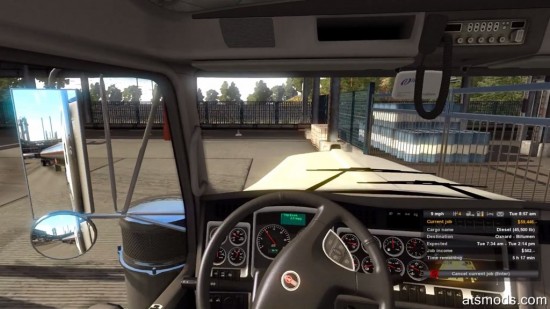 When you arrive at the destination you have multiple places where you can leave the trailer. In the right you can see a new animation with a man working at a vehicle (animation)

Another Kenworth truck

Good looking junctions.. seem realistic
Another Kenworth interior

Semi-arid climate environment
Peterbilt Interior and sun reflexion

It's getting dark

Ugly reflexion on the interior 🙁

Nice loading docks – but something I don't get is why am I always the only truck that goes to companies? It shoudln't be that hard to add some trucks there SCS!

All in all the game looks awesome and I will certainly buy it. If you liked this post, make sure to share it because I worked really hard on it.
If you want to see the full video review click here.