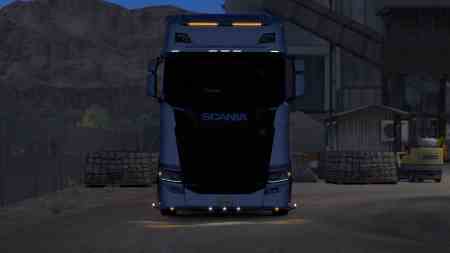 FEATURES
This mod adds Scania trucks(from ETS 2) to ATS.
– Scania R 2009 , Scania Streamline, Scania R 2016 and Scania S 2016 models available in the mod.
– Completely converted from ETS 2 without errors.
– Realistic suspensions
– Supports Advanced Trailer Coupling
UPDATE NOTES
– The Scania signboard added again to the dealers for those who use this mod without the European Truck Dealers mod.
– Removed unused automat files.
REQUIRED GAME VERSION
1.30.x
Credits: Frkn64 Modding, SCS Software