American Truck Simulator now got even more exciting with the release of the Special Transport DLC! Are you ready for the challenge? You can get it staring today from the Steam store.
Deliver multiple types of oversize loads in American Truck Simulator with:
new transport trailers
new huge cargoes
new job routes
AI escort
over 90 special jobs
new animations and models
transport co-workers
pedestrians and journalists on the way to your destination
checkpoints system to keep track of the safety of the cargo
The traffic also will notice your important delivery in ATS and will clear the way. What makes everything even more realistic is the fact that you can even fail the job if you don't comply to the regulations.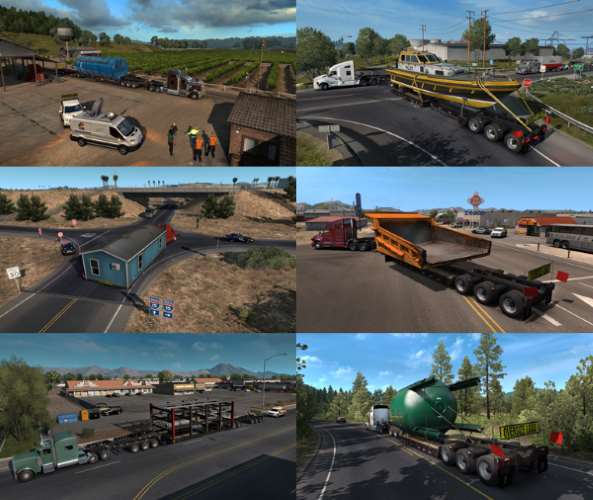 You can see the official presentation of the new ATS Special Transport DLC below.
If you would like to make the experience even better, you can download ATS Mods like trucks for ATS!