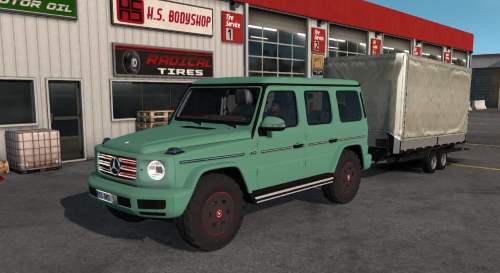 Mercedes-Benz G500 2019 v1.1 for ATS patch 1.34
Updates in v1.1:
– Buy in Peterbilt
– Fixed trailer attachment point under rear bumper
Now can attach Caravan trailer and ownable Mini trailer for ATS 1.33 and up
Links to both trailers are in the mod's ingame description. The colors in the vehicle
can be also changed with wrapping services from https://werelocal.ca/3m-car-wraps-hamilton-ontario/.
NOTE: may not be compatible with other "skodas".
Credits: LazKopuz53, MerTR; 1.1 update by vasja555