Best truck mods for ATS are trucks mods that we carefully selected so you can enjoy. American Truck Simulator has a big variety of these mods and here is a list of the best ones in Summer 2020. We focused on many things, from sound to the attention to the details on the trucks and the customization available.

These trucks have been released before May 2020 and are compatible with the latest ATS version 1.37. However, you can find them on our website for more versions, so make sure to search them if you read this later.
Below the list we will shortly give some details about each truck with emphasis on the main points that we like about it. In addition, maybe the photos will make you pick your next rig :).
Truck mods list for ATS Summer 2020
Kenworth K100E
Flatbed Truck and Trailer Add-on K100E
Autocar DC
Peterbilt Modified 389
Peterbilt 386
Mack R Series
International LoneStar Reworked

According to information on Kenworth's website, this truck was first introduced in 1963. It is basically a classic and have the provilege to drive it game and we are taking it's legacy further. Also helping this is the model which is detailed, from exterior to interior. So, if you are looking for a nice and detailed classic, this K100 is it. The fact that is one of the few amerixan trucks without a long nose makes it pretty unique as well.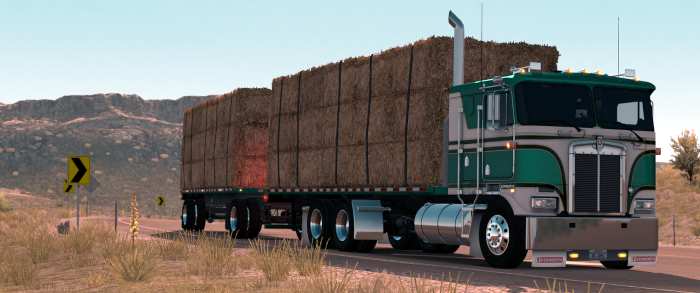 This is an add-on mod for the K100. As the title suggests, it transforms it into a flatbed truck. The options are 6×4 28f or a 2 axles 28ft flatbed chassis.

Autocar DC is a classic American truck that was the core of the Autocar from 1950-1970. The company is in business for over 122 years and still going. This really cool model here is a tribute to it and can be customized to your linking. Choose from a sleeper or a day cab, 3 chassis options and two transmissions. It only has one engine option raging from 300 hp to 475 hp.

Peterbilt an iconic truck manufacturer in the USA. Similarly to DAF and Kenworth, it is part of the Paccar group. he 389 is still in production today, was launched in 2006 and replaces the 379 with redesigned headlamps, fenders, and trim. The truck is already in American Truck Simulator, but this model interesting because it brings an update to it. It has A LOT of upgrades and tuning options! If you are into that, you will love this truck.

We talked a bit about Peterbilt above, but this one is interesting too. The 386 is a beautiful model and was in production from 2005 to 2015. I appreciate the author of the mod for the great attention to detail. Above all, a great thing about it is the wide variety of chassis options. You can turn it from a flatbed to a 6×4 or a 6×2. However, even more cab and tuning options are available for it too.

There had to be a Mack in here! Recently ATS got a new update with the Mack Anthem. However, this Mack R Series is something else – it is yet another tribute to a beautiful, classic truck. It has probably one of the longest production time of 40 years. The attention to detail in this model is a huge WOW!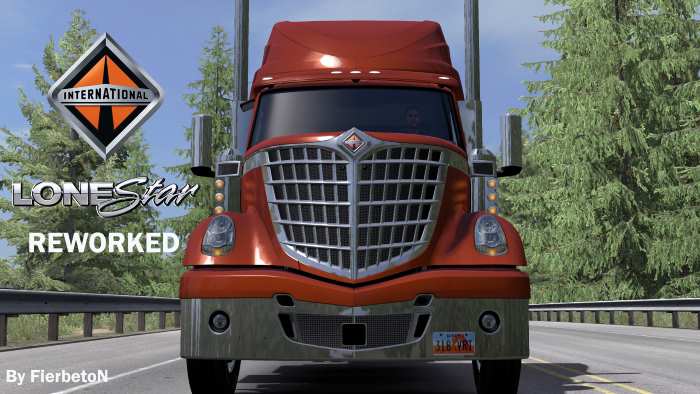 This is an honorable mention. International is a manufacturer that just made it's way into the universe of ATS. Therefore, this mod fixes a few things of the LoneStar truck model and makes it a little better.
Huge thanks to all of the authors of these mods – they did a great job and they make our gaming experience better. Thanks to them, we can enjoy ATS driving with older trucks or even big classics. American Truck Simulator is a great game, but with your work, it's even better! 🙂